IMAD analyses productivity and competitiveness as the national productivity board
Economic growth is slowing this year (1.6%), especially in the export-oriented part of the economy, growth in private consumption is also lower, while construction investment continues to increase. In the coming years, GDP growth is expected to return to slightly higher levels. Inflation will continue to weaken over the rest of the year, although less markedly than in previous months. In the absence of external shocks, the downward trend in inflation supported by monetary policy measures will continue over the next two years.
Continued moderation of growth in employment and decline in unemployment is expected until the end of this year, but the tight situation could be eased slightly by certain measures to facilitate the recruitment of foreign labour.
Given the economic slowdown in the international environment and the deterioration in competitiveness due to cost pressures, exports of goods will decline this year. Overall growth of exports will remain positive due to the increase in services exports. Imports will decline as final consumption growth slows and inventories are significantly reduced. With the gradually higher growth in foreign demand, goods exports are expected to grow again in the next two years.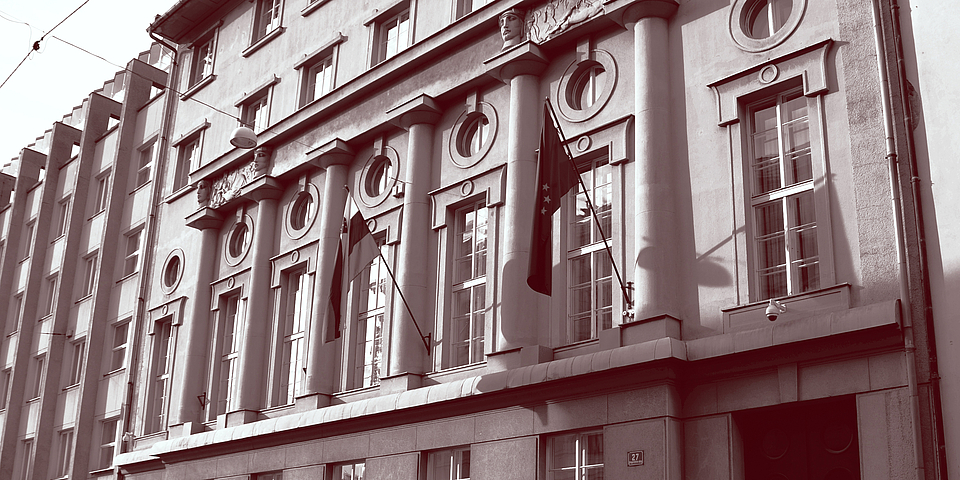 The Institute of Macroeconomic Analysis and Development of the Republic of Slovenia is an independent government office.
The Institute performs the following tasks:
it monitors and analyses current trends and development in its economic, social and environmental dimensions;
it monitors and analyses the achieving of the development objectives of the country;
it prepares macroeconomic forecasts and other expert groundwork that serve as the basis for budgetary planning and formulating economic policy measures;
it analyses productivity and competitiveness as the national productivity board;
it carries out research work.