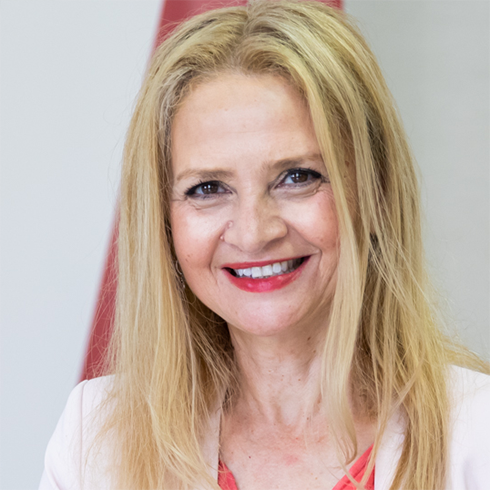 Maja Bednaš
Director
phone: 00 386 1 478 10 12
Curriculum Vitae
Maja Bednaš graduated in 1992 from the Faculty of Economics in Ljubljana and obtained her master's Degree from the same university in 2005 with a thesis on economic policies in the European Union. From 1993 to 1995 and 1997 to 1998 she was employed at the Centre for International Cooperation and Development, where she was involved in analysing economic trends of countries in transition. In 1995–1997, she was an analyst in the department for planning and economcs of SKB Bank in Ljubljana.
Since 1998, she has been employed at the Institute of Macroeconomic Analysis and Development. In 2000–2003 she led the preparation of spring and autumn forecasts of economic trends. She was also the editor-in-chief of the Spring and Autumn Reports (which were replaced in 2006 by the extended Spring and Autumn Forecasts). From 2000 to 2005 Ms Bednaš was head of the Division for Macroeconomic Analysis and Economic Policy. Between 2005 and the end of November 2018 she was Deputy Director of IMAD, then led it as Acting Director until 6 June 2019 when she took office as Director of IMAD.
She manages and co-ordinates work related to the monitoring of current economic developments, the preparation of spring and autumn forecasts, the analysis of economic policies, and the co-ordination of macroeconomic and structural policies within the EU. She also acted as head of the Slovenian delegation to the Economic Policy Committee, which is a preparatory committee of the Economic and Financial Affairs Council of the EU (Ecofin).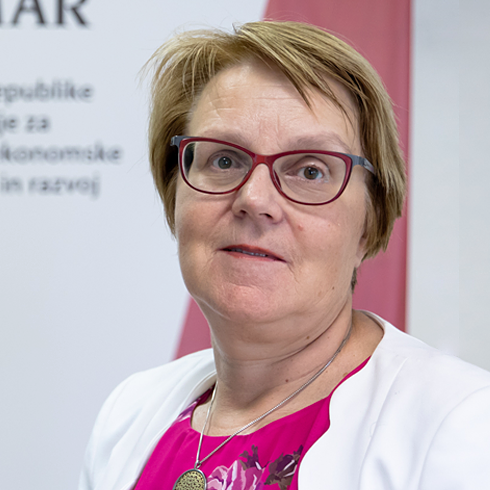 Alenka Kajzer
Deputy Director
phone: 00 386 1 478 10 12
Curriculum Vitae
Dr Alenka Kajzer received her PhD degree from the University of Maribor in 1996. She has been employed at the Institute of Macroeconomic Analysis and Development since 1995. Before that, she was a research assistant at the Faculty of Economics and Business in Maribor. At IMAD, she was in charge of the preparation of Spring and Autumn Reports in 1996–2000. She was appointed Deputy Director in 2001.
Dr Kajzer's main research topics include aspects of the labour market and human resources development. Her bibliography comprises more than 100 titles. She is also an assistant professor for economic theory, economic analysis and economic policy.
With her expertise in the labour market and human resources, she has been an active contributor to several national development strategies: the Strategy of the Republic of Slovenia for Accession to the European Union (1998), Strategic Goals of Labour Market Development and Employment up to 2006 (in 2000), Strategy for the Economic Development of Slovenia until 2006 – Slovenia in the European Union (2001) in 2000 and 2001, and Slovenia's Development Strategy (2005) in 2004–2005 in the area of human resources. In 2005, she was chair of the labour market reform group within the Reform Committee.